What size are Instagram photos?
A square Instagram photo or image size is best at 1080 x 1080 pixels.
Square 1:1; 1080 x 1080 px
Landscape 1.91:1 px; 1080 x 566
Portrait 4:5; 1080 x 1350 px
IG Stories/IGTV 9:16; 1080 x 1920 px
What's the best Instagram image size?
The standard Instagram photo size is a square at 1080 by 1080.
The optimal sizes are 1080 pixels wide by 566 pixels to 1350 pixels high.
The maximum Instagram resolution is 1080 pixels wide.
Learn to create money, love, great success, and all that you desire with the science of the law of attraction<<<
What's the best Instagram image size for 2021?
Square Posts (1:1): Make your square photos 1080px by 1080px in size. That way, when Instagram compresses the file and the version will still be high quality.
Horizontal Posts (16:9): While Instagram recommends an aspect ratio of 1.91:1, you can go as far as 16:9.
Vertical Posts (4:5): Your vertical photos should have an aspect ratio of 4:5. Anything longer (like 4:6 or 4:7), and Instagram will crop your content.

Do Instagram photos have to be square?
No, your Instagram photos don't have to be square. You can also upload rectangular portraits and landscape photos to your grid without cropping. Make sure that your photo is up to 1080px on the shortest side. If you upload a photo that exceeds the aspect ratios (the width-to-height ratio of a photo), you'll have to crop your photo.
Now, let's talk about the best image size for Instagram photo posts, including the traditional square, portrait, and landscape.
You can post a landscape image in a 1.91 to 1 aspect ratio, which is exactly the same as a Facebook link preview image. That means you can easily use the same image on both platforms.
If you do post a wide (or tall) image, be aware that it will be cropped to a square in your image gallery.
The portrait or square image is the best for the Instagram stream.
The best not-square size is the 1080 pixels width and 1350 pixels tall. If your photo is larger, it's ok, Instagram will reduce it when you post.
Try not to post a smaller pixel size, though, as your image will lose quality when viewed on most devices.
The Instagram portrait aspect ratio (or proportion) is a rectangle and is the same as an 8 x 10 portrait photo.
You'll find the aspect ratio 4:5 or 8:10 offered as a cropping option in your photo editing app.
All the Instagram dimensions:
Photo, graphic, and video Instagram post size, and infographic.
Instagram Stories size for image and video.
Instagram Story highlights cover size.
IGTV video specs and sizes and IGTV cover images.
Instagram ad sizes, and infographic.
Why is my Instagram photo post not 1080 pixels wide?
When you share a photo on Instagram it automatically posts at the best quality resolution possible (up to 1080 pixels wide).
There are a few reasons you may be seeing lower resolution photos on Instagram: Photos between 320 x 320 and 1080 x 1080 pixels will post at their original resolution.
The desktop version of Instagram only displays up to 640 px images.
Your phone might not take and/or support high-resolution photos.
NOTE: If you share a photo at a lower resolution than 320 pixels wide, it'll be enlarged to 320 (and will probably look terrible).
If you share a photo at a higher resolution, it'll be sized down to 1080.
Why you might want larger Instagram photo size
If you have Save Original Photos set to ON in your Instagram settings, your edited photo is saved at its full resolution to your device's photo library.
If you want to use the photo to make prints where you need a high resolution, post your Instagram images as large as needed for later use.
Post 1080px square if possible – even larger if you want to ensure you can reuse the image at top quality next year! Who knows, the size may increase again by then.
Font size for Instagram post?
You can change your font size by going to Settings > Display & Brightness > Text Size and adjust to your liking. Most of Instagram uses the Neue Helvetica font.
Instagram post pixel size?
All Instagram posts have the same width (1,080 pixels), which is the size of your phone's screen.
Instagram post size ratio?
1.91:1 is the Instagram post size ratio. While Instagram recommends a post ratio of 1.91:1, you can actually go as far as 16:9. In any case, we recommend you make the height of your horizontal photo at least 1080px. That way, when Instagram compresses the file, the quality should remain pretty high.
Instagram size for post?
A square Instagram photo or image size is best at 1080 x 1080 pixels
Best size to create Instagram post?
A square Instagram photo or image size is best at 1080 x 1080 pixels
>>> Check out my law of attraction post A Guide To Manifesting Anything You Want Fast! here.
What are the sizes for Instagram?
A square Instagram photo or image size is best at 1080 x 1080 pixels
Square 1:1; 1080 x 1080 px
Landscape 1.91:1 px; 1080 x 566
Portrait 4:5; 1080 x 1350 px
IG Stories/IGTV 9:16;1080 x 1920 px

How do I choose a portrait or landscape photo on Instagram?
Here are the current Instagram instructions for 2021.
To add a photo, tap the plus sign in the upper right of the home page or on your profile tab.
Select a photo or video from your phone or tablet photo library.
To share it as a portrait or landscape instead of a square, tap the crop icon at the left to switch from a square to a portrait or landscape.
You can pinch the screen to adjust the exact shape.
Adjust cropping by moving the photo around.
Tap Next to filter or edit.
Tap "Next" to add your caption and post.
Not-square images will appear as a center-cropped square in your profile grid.
Many people are sticking with the square; it's still the most popular!
Taller images are best for Pinterest without having to create a separate graphic. In fact, Pinterest has experimented with showing ALL Pins at the same 8×10 aspect ratio in the home feed, but Pinterest now seems to be more accepting of less-tall images that make cross-posting content from IG to Pinterest easier. Please see my post on Pinterest sizes for more details.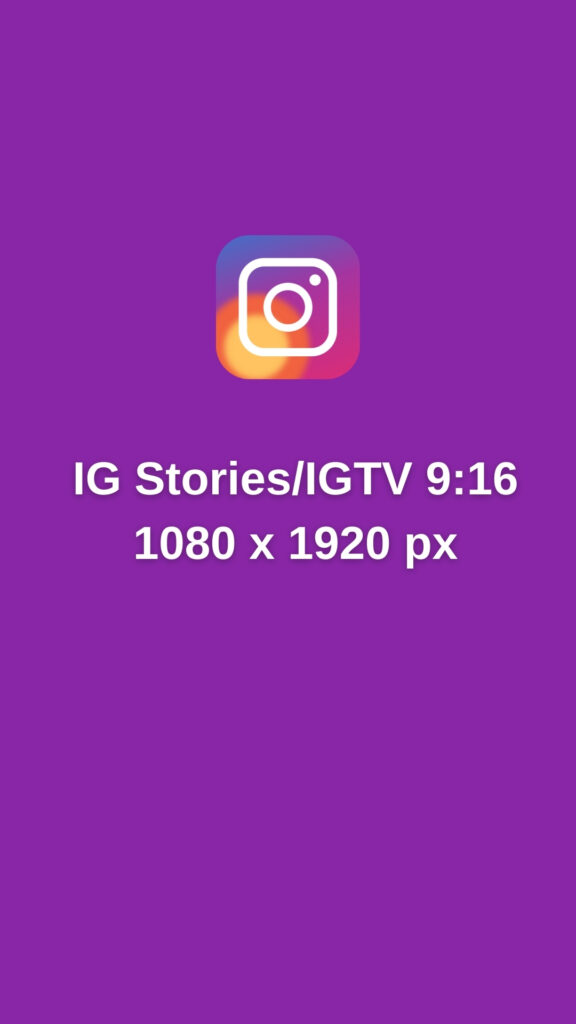 What size is Instagram video?
The best Instagram video dimensions are 1080px by 1920px. This means that your Instagram video should be 1080 pixels wide and 1920 pixels tall. This will provide the best quality video. This ratio is also the standard size of most smartphone screens when viewing the screen vertical.
Instagram feed video specifications
Instagram supports a range of video dimensions in Feed posts. Specifically, you can upload a video with an aspect ratio anywhere between 1.91:1 and 4:5.
The best Instagram dimensions for these aspect ratios are 1080 by 608 pixels and 1080 by 1350 pixels.
You can use any aspect ratio between these two extremes which are simply are simply portrait or landscape options.
When IGTV or Instagram Live videos are viewed in the Instagram feed, they're cropped to an Instagram video aspect ratio of 4:5, also known as "portrait."
There are different Instagram video lengths for Feed posts, Stories, Live Video, and IGTV.
What are Instagram video lengths for each type?
Instagram Feed Video Length: Between 3 seconds and 1 minute long.
Instagram Story Video Length: Up to 15 seconds per Story.
IGTV Video Length: Between 15 seconds and 10 minutes long.
Instagram Live Video Length: Up to 60 minutes long.
If you upload a video to Instagram Stories and it's longer than 15 seconds, the app will split it into 15-second clips for you.
What size are Instagram Stories?
The recommended size for Instagram story is a 9:16 proportion. Your image will be vertical.
Whether you're posting a photo, graphic, or video to your Story, it'll take up the full screen.
Instagram Story highlight size: If you're making graphics, the 1920 x 1080 pixel size is ideal.
If you're uploading a photo, almost any size or shape will work, but it will be cropped in the Instagram app.
If you encounter problems with the auto crop for Instagram stories, simply use the 9:16 crop template in any photo editing app before adding it to your Story. The exact pixel size isn't critical, but the shape or aspect ratio is.
If you're planning to add a video to your Instagram Story, shoot it in a vertical format, holding your phone upright.
You'll want to keep Story videos relatively short, under one minute. Post longer videos to IGTV (details below).
Good news for marketers: 1/3 of the most-viewed Stories are from businesses! And 62% of people say they have become more interested in a brand or product after seeing it in Stories.
Instagram has the second-highest social referral rate for e-commerce sites, at 10.7%.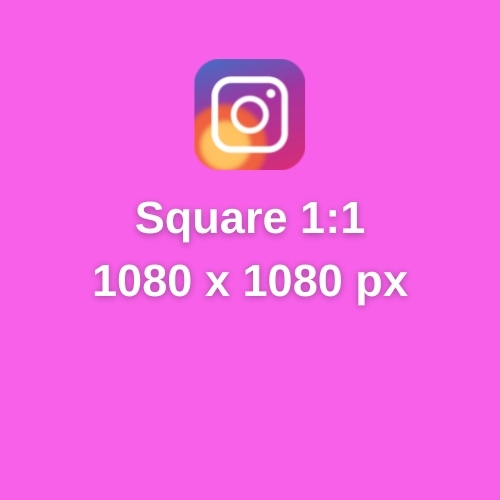 Instagram Ad Sizes 2021
Below are sizes and specs for the 5 types of Instagram ads.
1 | Instagram image ad size and specs
The Image Ad is the most widely used advertising type for both Instagram and Facebook.
As Instagram is a photo-sharing social media platform, it's essential to share visually pleasing content.
Instagram crops your image to a square when it is displayed on the feed, but you can also add it as a landscape or portrait image.
Here are some specifications of Instagram image ads:
Caption: up to 2,200 characters
Image format: .jpg or .png
Max. file size: 30 MB
Square (1:1 aspect ratio):
600×600 pixels (minimum)
1936×1936 pixels (maximum)
Landscape (1.91:1 aspect ratio):
600×315 pixels (minimum)
1936×1936 pixels (maximum)
Portrait (4:5 aspect ratio):
600×750 pixels (minimum)
1936×1936 pixels (maximum)
2 | Instagram video ad size and specs
Video Ads let you introduce your brand or offers with a video or GIF.
Instagram videos start to play when the application opens. The moving nature of video ads helps to catch user attention as they scroll their Instagram feeds.
Time spent watching videos on Instagram was up more than 75% year-over-year in 2019.
Here are the basic specifications:
File Size – up to 4GB
Length – 120 seconds
Caption Length – 2200 characters
Aspect Ratio:
Square – 1:1
Landscape – 1.91:1
Portrait – 4:5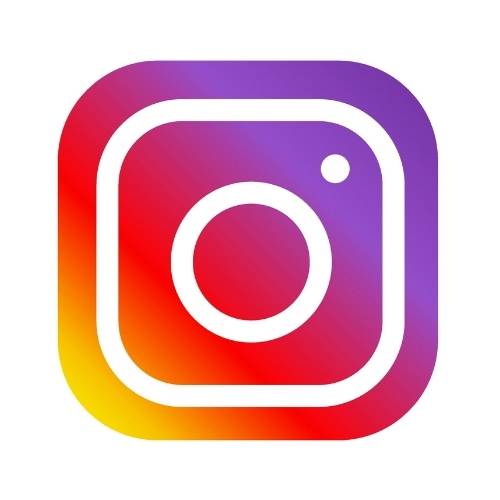 How do you upload videos to IGTV from desktop?
To upload a video to IGTV on a desktop browser, head to Instagram.com, log in and click to view your profile.
Under your profile description, there are four tabs – click on IGTV.
Click the blue "Upload" button on the right-hand side of the screen to open IGTV's desktop video uploader.
Drag and drop your video into the space provided or click the big "+" icon to choose a file from your computer.
Complete the rest of the details just like you would when using one of the apps.
3 | Instagram Stories ad size and specs.
You can share your photos and video on Instagram Stories if they have a minimum aspect ratio of 1.91:1 and a maximum aspect ratio of 9:16.
Stories are one of the popular features on Instagram.
Instagram Stories allow users, and brands, to share timed, self-destructing photos and videos. They draw attention to your brand with Stories Highlights, which will stay on your profile until you remove them.
On Instagram Stories, you can post recorded videos, photos, live videos, boomerangs, text, and music. You can also add stickers such as your location, user tags, and hashtags.
Here are the Stories specs:
Format: Full-screen vertical ad (9:16)
File types: .jpg or .png
Photo content: visible for 5 seconds
Aspect Ratio: from 1:91 to 4:5
File type
.mp4 or .mov (Video)
.jpg or .png (Photo)
Maximum File Size:
4GB (Video)
30MB (Photo)
Length
Maximum: 15 seconds
Images show for 5 seconds by default
Dimensions
Resolution: 1080 x 1920 (portrait)
Minimum: 600 x 1067
4 | Instagram Collection ad size and specs
Collection ads work like this: When users see an advertisement or offer from your brand, they'll have the option to purchase products directly from the ad.
Using Collections, you can showcase your products and discounts to increase sales. The result proved that it increased conversions by 6.3%.
Aspect ratio: 1:1 to 16.9
Character length: 90
Formats and dimensions are the same as those of a standard image or video ad.
5 | Instagram Carousel ad size and specs
Carousel ads allow you to show a series of scrollable images or videos rather than just one single image.
This ad feature can link to your Facebook Page or website directly using a "Learn More" button.
Here are some specifications of Carousel ads:
Minimum number of carousel cards: 2
Maximum number of carousel cards: 10 successive carousel cards
Aspect ratio: 1:1 (recommended)
Resolution: 1080 x 1080 pixels (recommended)
Image file format: .jpg and .png
Image maximum file size: 30MB
Video length: up to 240 minutes (15 seconds recommended)
Video file format: .mp4
Video maximum file size: 4GB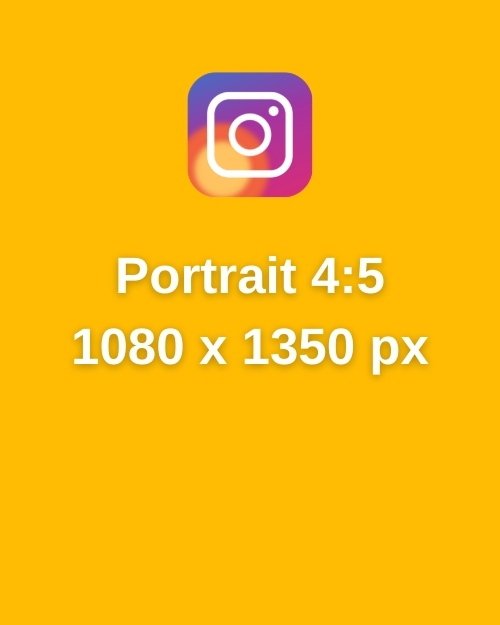 How does advertising on Instagram work?
If you have an Instagram business account, you can advertise on Instagram, and even easily promote a post right within the Instagram app.
According to the Instagram official website, 60% of people discover new products on this platform, and there are around 25 million business profiles with 2 million active advertisers on Instagram.
About 200 million Instagram users visit business profiles per day. Studies on Instagram marketing found that 72% of users purchased items they discovered via Instagram content!
One hundred thirty million Instagram users are tapping on shopping posts every month. Are they shopping your business?
Reach more of your audience with Instagram ads! Instagram's potential advertising reach is 849.3 million users. Reach them well with the appropriate ads.
How to use IGTV for Marketing
Instagram TV, or IGTV, is the place for users to post longer-form videos. IGTV requires users to log in with an Instagram account.
IGTV on mobile devices allows uploads of up to 15 minutes in length with a file size of up to 650 MB, while desktop web browsers allow uploads of up to 60 minutes in length with a file size of up to 3.6 GB. The app auto-plays videos as soon as it is launched.
Instagrammers can post videos up to 10 minutes, and verified users can post videos up to 60 minutes in length. Users who follow your account on regular Instagram will see a preview in the regular feed, suggesting they click to watch more on IGTV.
What is IGTV?
IGTV is a long-form video on Instagram. IGTV is a stand-alone video application by Instagram for Android and iOS smartphones. It allows for longer videos compared to Instagram feeds. While IGTV is available as a stand-alone app, basic functionality is also available within the Instagram app and website.
Instagram says:
Five years after the launch of video on Instagram, we are excited to introduce IGTV, which brings audiences closer to the creators they love.
We are re-envisioning mobile video with a new stand-alone surface that features longer videos and easy discoverability through channels, all in a vertical format that sits upright, in the palm of your hand.
We're evolving with the times; these days, people are watching less TV and more digital video. By 2021, mobile video will account for 78% of total mobile data traffic. And we've learned that younger audiences are spending more time with amateur content creators and less time with professionals.

IGTV is:
Mobile-first: IGTV is built for how you actually use your phone: vertical and full screen.
Simple and intuitive: It starts playing as soon as you open the app. You don't have to search or browse to get started, and it's easy to multitask.
Curated: IGTV is focused on the creators you love most and already follow on Instagram.
Anyone can be a creator on IGTV and upload videos in the app or on the web.
What IGTV means for businesses: longer vertical video on Instagram makes it even easier to get closer to your audience and be discovered by new people.
Use longer, permanent video for deeper storytelling. Build stronger connections with potential customers as you showcase other dimensions of your business without being limited to one type of content, length, or format.
Grow your community! As with Instagram stories, IGTV is built on Instagram, leveraging a global community of more than 1 billion people. When your followers open IGTV, they will instantly see original content from you, and new people can also discover your brand.
What are the video requirements for IGTV?
IGTV videos must be between 15 seconds and 10 minutes long.
Videos must be in MP4 file format.
Videos should be vertical (not landscape) with an aspect ratio of 9:16.
Videos should have a minimum frame rate of 30 FPS (frames per second) and minimum resolution of 720 pixels.
The maximum file size for videos that are 10 minutes or less is 650MB. The maximum file size for videos up to 60 minutes is 3.6GB.
IGTV Cover Photo Size
The recommended size for cover photos is 420px by 654px (or 1:1.55 ratio).
For all details, search on Instagram help.
Which Instagram image size will you use?
We covered all this:
Photo, graphic, and video Instagram post size.
Instagram Stories size for image, video, and highlights cover.
Instagram ad sizes; all 5 types.
IGTV video specs and sizes, plus IGTV cover images.
Mangago
Read manga online for free.
Scroll down to see the infographics, and feel free to pin to Pinterest for easy image size reference.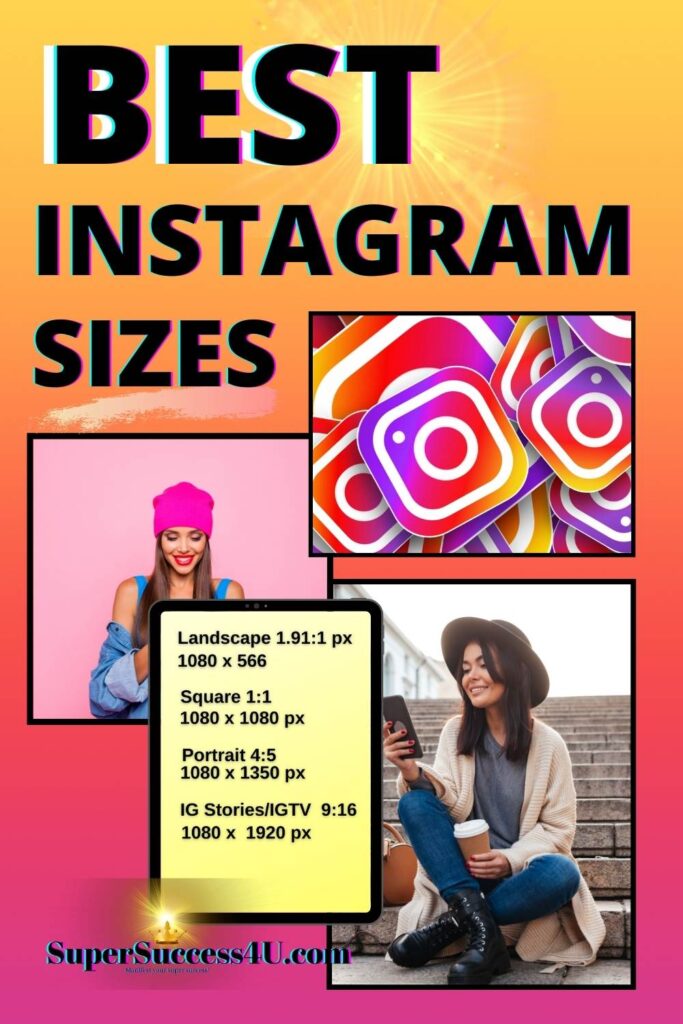 Did you know?…
Instagram users spent an average of 30 minutes per day on the platform in 2020, and 200 million IG'rs visits at least one business profile daily.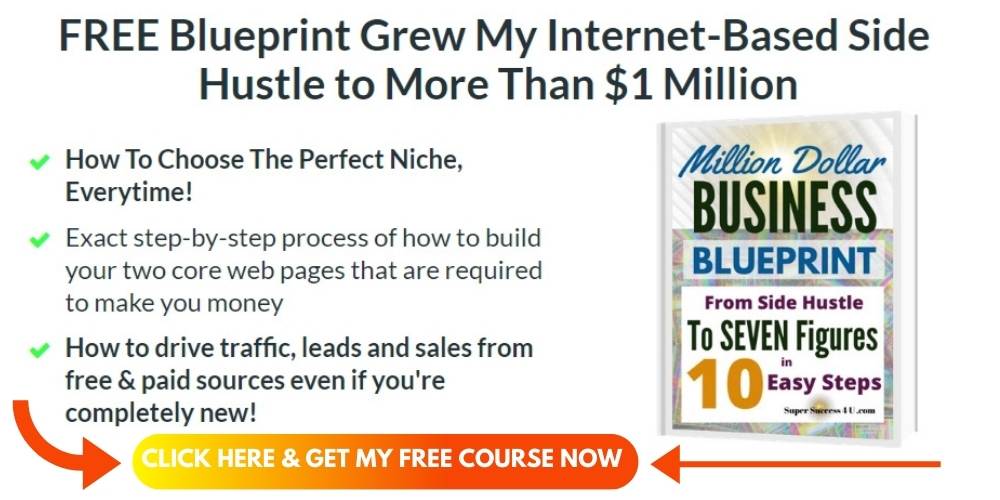 Please follow and like us: