What are the best TikTok hashtags to go viral?
To blow up your presence and get more post engagement on TikTok, you need a solid hashtag strategy. For more in-depth TikTok hashtag strategy, scroll down. 😃 👇
Why do you need hashtags?
Selecting the right viral TikTok hashtags can be a game changer — it could propel your content to go viral or have it get lost in TikTok's algorithmic oblivion.
Popular TikTok hashtags are constantly shifting, yet one thing remains the same: a ton of views.
If you want to see the most success on TikTok, crafting an effective hashtag strategy that includes niche hashtags is essential for your viral success. Read our guide for all of the tips and tricks needed to go viral on TikTok
This post will tell you everything you need to know about using Tiktok hashtags and bring you steps closer to being a TikTok influencer!

What are viral TikTok hashtags? ✅
Just like Twitter, Facebook, Instagram, and other social platforms, TikTok users can include hashtags in their posts to reach a wider audience and get in trending content. By exploring the best hashtags, people can discover content from accounts that they have yet to follow. This is an excellent way for newcomers on the app to get noticed!
TikTok's For You page (FYP), the app's personalized home feed, is designed to accommodate each user individually. The algorithm takes into account various factors like hashtags found in captions and videos themselves to decide what content should be featured and which users it will be promoted towards.
Brands should make the most of hashtags when promoting their TikTok posts in marketing campaigns, as this can greatly increase the likelihood that the algorithm will push your video to a larger, more relevant audience. If you use this tool well, your content could become very popular! What are the best hashtags to go viral on TikTok? Read on…
Hashtags for TikTok used to be found in the 'Discover' section. Nowadays, it's a bit more complicated to get your hands on trending hashtags – but that's why we are here! Let us help you find what you're looking for so that your content can reach even greater heights of popularity.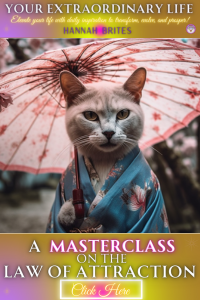 Some of the most popular TikTok hashtags that have gained the most total views are:
#foryou
#foryoupage
#fyp
#duet
#viralvideos
#trending
#comedy
#funnyvideos
#tiktokchallenge
What is the most used hashtag on TikTok?
#tiktok 🤓
Believe it or not, the most used hashtag on TikTok is #tiktok. This is followed by two other TikTok-specific hashtags: #foryoupage and #fyp.
What hashtags to use on TikTok
Using hashtags to use to go viral on TikTok has become an integral part of this platform and can help users increase their reach. When using hashtags, it's important to select relevant ones that other users are likely to be searching for. To maximize your SEO performance, you should include keywords related to the content they plan on creating. Take the hashtag challenge!
What are good TikTok hashtags to go viral?
The most popular hashtags and categories for TikTok include #fyp, #foryoupage, #trending, #challenge, and #viral. Additionally, research suggests that including four or fewer hashtags in each post leads to higher viewer engagement rates and more followers.
By using these top SEO keywords and following these tips when adding hashtags to your posts, you'll greatly increase your chances of having a successful TikTok post!
Why is TikTok so Popular?
TikTok started as a fun lip-syncing app with a cult Gen Z following. It quickly blew up into a way for users to share dance videos, short cooking tips, short comedy skits, business ideas, and more.
Why Use hashtags on TikTok? ✅
TikTok hashtags bring discoverability. Strategic hashtags boost your content significantly, allowing you to reach a lot of potential followers. Using a specific hashtag for your content is always a great social media strategy.
You reach people based on their interests, increasing the visibility of your posts. If you use trending hashtags, your posts make it to the Discovery pages, where millions of eyeballs will see what you're all about
Using popular hashtags on TikTok also helps you gain more likes and comments that create your community. People who follow you will want to keep up-to-date on your content. As more users react and engage in your posts, the TikTok algorithm will be familiar with what your profile is all about. TikTok's for you page will pull up your posts on specific hashtags and put your videos in front of other users.
If you are looking for motivation, check out my post: How To Use The Law of Attraction For Your Great Success!
What hashtags make you go viral on TikTok? ✅
Best TikTok hashtags
The most popular TikTok hashtags overall are: #foryou, #foryoupage, #fyp, #duet, #tiktok, #viral, #tiktokindia #trending, #comedy, and #funny.
Try the branded hashtag challenge.
The branded hashtag challenge on TikTok is when you use the popular hashtag of a brand that is used in a TikTok marketing strategy. These marketing hashtags are known to make your content blow up and make your TikTok videos go viral.
Viral TikTok challenges are also a great way to have your Tik Tok videos become popular. It's important to try different SEO techniques in your TikTok SEO strategy. Study the TikTok community to keep up with the new hashtags for your target audience for your TikTock success.
Creating a new trending hashtag ✅
One effective marketing method available to brands on TikTok is creating branded hashtags.
Create custom hashtags to group your posts according to topic. If used consistently, these will make it easy for users to find all of your related posts in one place and involve themselves in the conversation!
What is a TikTok hashtag challenge?
Creating and running a hashtag challenge is another great way to encourage interaction with your profile or brand. Hashtag Challenges encourage users to get involved and post their own content in your theme. It's a great way to establish a base of User Generated Content, and it can help to popularise the use of your branded hashtag.
What hashtags get the most likes on TikTok? ✅
Best TikTok hashtags
The hashtags that get the most likes on TikTok are: #tiktok #instagram #love #like #viral #follow #memes #explorepage #instagood #likeforlikes #trending #music #followforfollowback #explore #funny #meme #tiktokindonesia #tiktokdance #tiktokindia #photography #k #cute #art #youtube #fashion #likes #bhfyp #tiktokers #lfl #bhfyp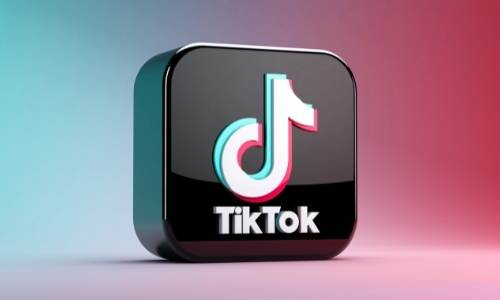 Do hashtags work on TikTok? ✅
Hashtags absolutely do work on TikTok! Using hashtags on TikTok is the best way of being found. Just like on Twitter, Instagram, and other social media platforms, hashtags help users share and find content and join conversations about topics that interest them. TikTok users can build communities around hashtags, too.
The best thing about hashtags on TikTok is that they are not flooded like other social media platforms. Using the right custom hashtags on TikTok will get you much farther than it can on Instagram, Twitter, or Facebook. You have a much better chance to go viral for popular hashtags in your niche.
What goes viral on TikTok? ✅
What goes viral on TikTok largely depends on the content involved, but generally speaking, funny videos, challenges, and trends have a much higher chance of going viral than other forms of content. Additionally, videos that feature diverse characters or contain inspiring stories often perform well on TikTok videos.
Finally, having an interesting concept or idea that hasn't been seen before can be incredibly helpful in getting your video to go viral. All of these elements come together to create a unique and entertaining experience for viewers!
What is fyp in TikTok? ✅
The For You page, aka "FYP," is the first page you land on when you open the TikTok app. It's a curated feed of videos from creators you might not follow, but TikTok's algorithm thinks you will like based on your interests and past interactions.
For example: If you like and leave comments on several videos about Instagram tips, you can expect to see a fresh serving of social media marketing TikToks on your For You page every day.
The TikTok "for you page" is the highest point of success on the app. It means you've created a piece of content that might go viral. The algorithm has picked this up and recognizes your content's quality above all the other videos on the app. These are the secret TikTok hashtags.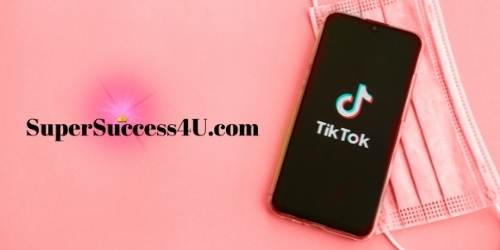 How do I get my TikTok on fyp? ✅
The Tiktok strategy that will get you on FYP page is:
Pick descriptive hashtags for your video.
Use a niche description hashtag.
Use A location-Based Hashtag.
Use a viral and trending hashtag.
Use trending music on your video (even if the music is turned down!).
How do I go viral on TikTok in 2023? ✅
Develop a TikTok hashtag strategy
Study the Hashtags of TikTok influencers
Find out trending hashtags
Participate in TikTok challenges
Keep track of hashtags surrounding popular events
Get to Know your audience
Post frequently with consistency
Using TikTok hashtags also helps identify who your competitors are. Checking out their content that uses the same hashtags is a smart way to plan out content ideas. Finding the right trending hashtags on TikTok takes work, but when you find the right hashtags for your content, your videos can blow up.
With the right perspective, hashtags bring numerous benefits and build your social media presence. So, if you want to go viral on TikTok, use them to your advantage.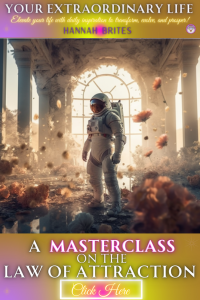 🟣 What are the top TikTok hashtags of 2023?
What hashtags to use on TikTok to go viral 2023? 🌟
These are the best TiKTok hashtags -100 hashtags that are guaranteed to get your video views! 👁️ 🎯❤️
#fyp
#ForYou
#ForYouPage
#viral
#TikTok
#TikTokChallenge
#duet
#live
#trending
#India
#TikTokIndia
#comedy
#love
#funny
#ViralVideo
#meme
#featureme
#dance
#like
#likes
#TikTokTrend
#ThisIs4You
#bhfyp
#TikTokFamous
#video
#ExplorePage
#fashion
#follow
#explore
#photography
#FollowForFollowBack
#FollowForFollow
#quotes
#LikeForLike
#GoodVibes
#memories
#TikTok4Fun
#happy
#music
#fun
#memes
#FollowMe
#LoveYouTikTok
#cute
#trend
#BestVideo
#quotes
#awesome
#lfl
#TikTokers
#fy
#CoronaVirus
#stitch
#football
#art
#GreenScreenVideo
#GreenScreen
#prank
#LearnOnTikTok
#challenge
#cat
#CoupleGoals
#storytime
#mexico
#video
#dog
#gaming
#MakeUp
#food
#bts (the band and the movie term)
#anime
#dueto
#DanceChallenge
#loveyou
#duett
#comedia
#FunnyVideos
#DuetWithMe
#TikTokTrending
#lol
#TikTokDance
# humor
#humour
#fypchallenge
#TikTokBrasil
#futbol
#GoViral
#TikTokPhilippines
#tik_tok
#soccer
#TikTokViral
#DogsOfTikTok
#iloveyou
#artist
#MakeUpTutorial
#gamer
#FollowMe
#TikToker
#CatsOfTikTok
#CuteBaby
#viral_video
Use these TikTok hashtags to use to go viral in 2023! These are best hashtags to use to go viral on TikTok. 🏆

How to go viral on TikTok? ✅
Have text on the opening video frame.
Record your own audio.
Use trending music or sounds.
Tell a story; share tips, advice, and favorite things.
Leave some questions unanswered.
Have a strong call to action.
Do something slightly controversial.
Ask people to comment.
Produce your video so that parts of the video need to be re-watched.
Reply to all your comments.
Post frequently; every day is best!
How to spot your competitors on TikTok ✅
Competitor research on TikTok is always a good idea.
What if you don't know who your competitors are on TikTok?
Searching relevant hashtags will help you find them. You can see who's posting with the hashtag, then check out their profile.
When you discover TikTokers in your niche, you can follow them and get some inspiration from what they're doing.
Plus, you can see what hashtags they're using that might work for you!
How to increase followers on TikTok ✅
People who don't follow you can find you through hashtags.
TikTokrs discover you through the hashtag, then easily follow you. This will increase your followers.
Not only does using hashtags on TikTok increase your reach, but your followers increase too.
How to create a community on TikTok ✅
By creating a branded hashtag, you can also create a community on Tik Tok.
A branded hashtag is something your fans might spot and start to use!
This is a great way to get some user generated content (UGC) if you sell products or services.
What is UGC? ✅
UGC is content that's created by users and fans of a brand. Usually, these are unpaid fans who promote your brand for you.
Reposting UGC is a win-win-win: Fans are usually grateful for you to repost their content.
People who don't know you well yet will trust you more.
You save time generating original content when you use UGC!
You can also join other communities by using their # hashtags.
This is helpful if you share an audience with this community, as you'll start to appear on that viral hashtag feed.
>>>> Check out my law of attraction post A Guide To Manifesting Anything You Want Fast! here.
How to pick TikTok hashtags? ✅
Best TikTok hashtags
TikTok has a built-in hashtag generator! You can find branded viral hashtags by simply typing in # and letting TikTok populate a suggestion for you. The branded and trending hashtags will pop up first, usually with a little fire emoji next to them. Brands pay a lot of money to get these hashtags trending, so it means that videos with those hashtags have a chance of being promoted on the FYP.
Try to jump on trending TikTok hashtags the day they go viral because trends come and go so quickly. If you see a pattern of video ideas using the same hashtag, jump on that trend and hashtags immediately to get more reach onTikTock.
How many hashtags on TikTok to go viral? ✅
Going viral on TikTok requires a combination of luck and strategy. While there is no specific number of hashtags that guarantees virality, research suggests using between 4-10 hashtags per post can significantly increase your chances of going viral.
Additionally, it's important to use relevant and popular tags that are related to the content you're creating in order to reach the maximum amount of people. Lastly, don't forget to place the hashtags strategically within your description for maximum visibility.
How many hashtags can you use on TikTok? ✔️
Is there a limit on hashtags for TikTok? How many hashtags can you use on TikTok? There's no "official" limit on the number of TikTok hashtags you can use in your description, but the fact that you can only write a caption of 100 characters or fewer sets a practical limit on it.
How many hashtags should you use on TikTok? ✔️
Is it better to use less hashtags on TikTok? Is it better to not use hashtags at all?
Not using hashtags at all:
Hashtagged posts have a 2x higher engagement rate. On their Discover page, users are more likely to see video posts containing hashtags than videos without hashtags. Using hashtags in your TikTok postings is the best way to increase your brand exposure and sales.
Do you get more views with less hashtags? ✔️
A study found that the number of hashtags in a video post doesn't have a measurable impact on views from your subscribers. No matter how many hashtags a post has, the average engagement rate by impressions falls within the same range. But that doesn't necessarily mean that you should stop using hashtags altogether. Using hashtags helps new people find you!
Be involved with TikTok trends ✅
What are trending TikTok hashtags today?
Trends are a great way to be current and involved with what's happening.
TikTok hashtags are a way to highlight trends.
By finding and using the right viral hashtags, you can be involved with the trend and make it visible to people interested in it.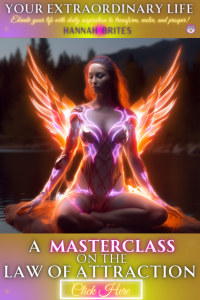 10 steps to make a viral video on TikTok ✅
Creating a viral video on TikTok can be an exciting experience, but there are certain steps you should take to maximize your chances of success. Here are ten essential steps to help make your video go viral on TikTok:
1. Get creative and come up with an original concept for the video;
2. Use trending hashtags that are relevant to the content of your video;
3. Focus on telling a compelling story;
4. Hook your audience in the first three seconds;
5. Incorporate humor or quirky elements in the video;
6. Utilize popular audio and special effects to engage viewers;
7. Refer to other popular trendsetters in the Creator Community for inspiration;
8. Try out different editing styles and transitions to make the video unique;
9. Promote your TikTok by posting it across other social media platforms like Instagram or Twitter; and,
10. Share frequently and consistently—publishing regular daily updates will keep the algorithm engaged in your content.
How many Tiktoks should I post a day? ✅
1-4 times per day or more!
How often you post can also affect how your content is distributed on the platform (TikTok recommends posting 1-4 times daily). To find a posting schedule that will please both the TikTok algorithm and your fans, keep a close eye on your analytics until you find a frequency that works.
Does it really matter what time you post on TikTok? ✔️
Does It Matter What Time You Post on TikTok? Yes! The TikTok algorithm ranks content based on a combination of factors. Posting at your most optimal time is worth experimenting with. If you post when most of your community is online, you'll reach more people right away, which will give you a boost in the algo.
How to find the best hashtags for your TikTok videos ✅
Finding the best hashtags for your TikTok videos is essential to ensure maximum engagement and reach.
Here are five tips to help you find the perfect hashtags:
1. Research trending hashtags – Look at what's popular and relevant in the TikTok community by researching trending hashtags, topics, and challenges;
2. Follow similar accounts – Follow users who produce content similar to yours and check out their hashtags for ideas;
3. Utilize hashtag tools – Take advantage of hashtag search tools like All Hashtag or Display Purposes, which can provide unique insights into how hashtag popularity shifts over time;
4. Try video-specific hashtags – Look into video-specific hashtags that can be applicable to particular genres or styles;
5. Determine an appropriate number of tags – Avoid using too many tags as it could make your post look spammy. Instead, use a maximum of three relevant and specific tags per post for optimal results.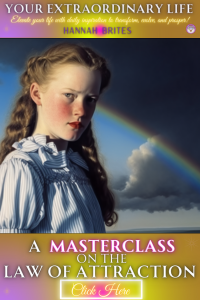 How to use popular hashtags on TikTok ✅
If you haven't figured it out yet, Incorporating popular hashtags into your TikTok videos can help you reach a wider audience.
Here are some tips to help you effectively use popular hashtags on TikTok:
1. Brainstorm relevant and trending hashtags – Take the time to brainstorm hashtags that could be relevant to your content;
2. Utilize hashtag search tools – Use specific hashtag search tools like Hashtagify or Ritetag to access specialized data about each hashtag, including average monthly searches, related terms and more;
3. Follow influencers and trends – Follow influential TikTokers who create similar content as well as trends in the community for additional hashtag inspiration;
4. Introduce new tags – Create and introduce new tags to engage potential viewers who may not have seen your video otherwise;
5. Balance old and new tags – While using popular and existing tags will help boost the visibility and discoverability of your video, incorporating unique and original hashtags will also generate interest;
6. Place hashtags strategically – Most importantly, place the hashtag in places within the description where it looks natural so people can actually see them!
Does deleting TikTok videos affect views? ✔️
Should I delete my TikTok video? Deleting your TikTok video can hurt your views because deleting a video removes all metrics associated with that video. This also erases any data TikTok's algorithm has associated with that particular video. Every video leads to a classification of your account and content to a certain niche which is called the account authority concept. Keep your old awkward TikTok videos to help your channel grow.
Should I like my own TikToks? 👍
You can "like" you own videos if you want, but liking your own videos probably won't help much. At the end of the day, people like content because they enjoy it, and that is not going to change if you artificially inflate the number of likes you have. But who cares! Go ahead and like your own video to give yourself a psychological boost! 😉
Check out my other post: What's the Best Instagram Image Size 2021? Complete Guide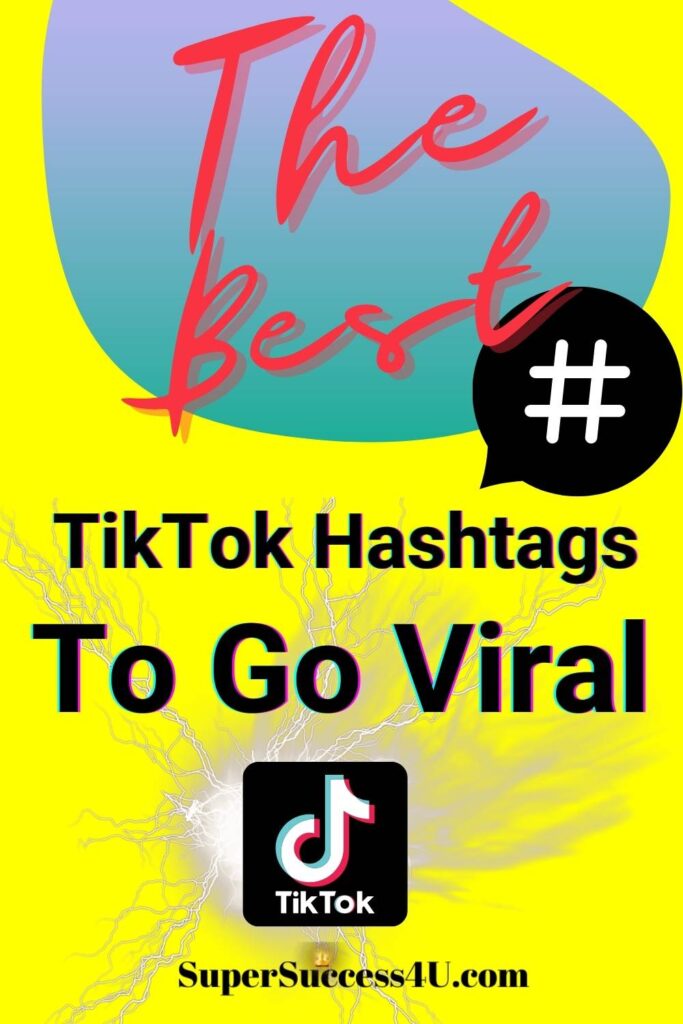 Please follow and like us: